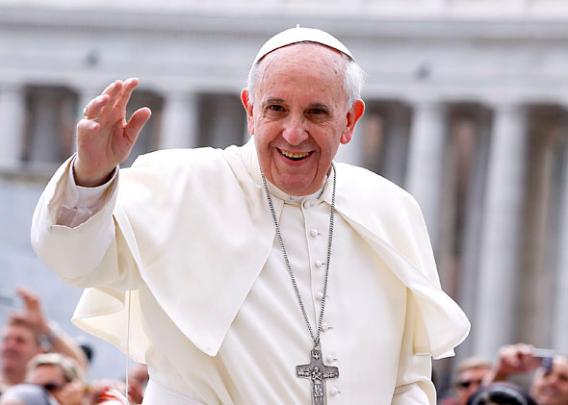 Halleujah! Pope Francis, dare I say, "endorses" protecting the environment for the poor and the world for all of mankind this week.
Peter Turkson, the president of the Vatican's Pontifical Council for Justice and Peace and close to the Pope, said in a recent speech, "I think a question that we are not asking ourselves is: isn't humanity committing suicide with this indiscriminate and tyrannical use of nature? Safeguard creation because, if we destroy it, it will destroy us. Never forget this."
The Pope's letter will address much more than environmental issues, but also important matters to all of humanity. This is a letter that will speak volumes not only to Catholics but all of mankind. Archbishop Pedro Barreto Jimeno of Peru, one of the Pope's advisors was quoted:
"It will address the issue of inequality in the distribution of resources and topics such as the wasting of food and the irresponsible exploitation of nature and the consequences for people's life and health."
The Pope's letter comes at an opportune time, since he'll be meeting with U. S. President Obama in September before his address to the US Congress and the UN general assembly concerning emissions among other controversial topics.